To both meet HIPAA regulations and comply with improved best-practice standards, all email communication you receive from us containing PHI takes advantage of ZixCorp's encryption services. ZixCorp's easy-to-use e-messaging protection makes it effortless for you to receive and read any encrypted communications - whether you are a ZixCorp customer or not. The privacy of business communication is important to us and we want to ensure your information stays private.
The Northwell Health Secure Message Center is located at https://securemail.northshorelij.com
Forgot your Northwell Health Secure Message Center password?
Retrieving a Secure Email Message
You will receive a notification email from the Northwell Health Secure Email Message Center letting you know that a message is waiting to be read. Please click on the link in the notification message to go to our portal. If your email program does not support active links, cut and paste the link into your browser.

If you have never received a secure message from us before, you will need to register to use the secure message portal. Registration is quick and only needs to be done once. The registration page will be prefilled with your email address, just enter your new password to complete registration and view your message. The password rules will be outlined on the registration page.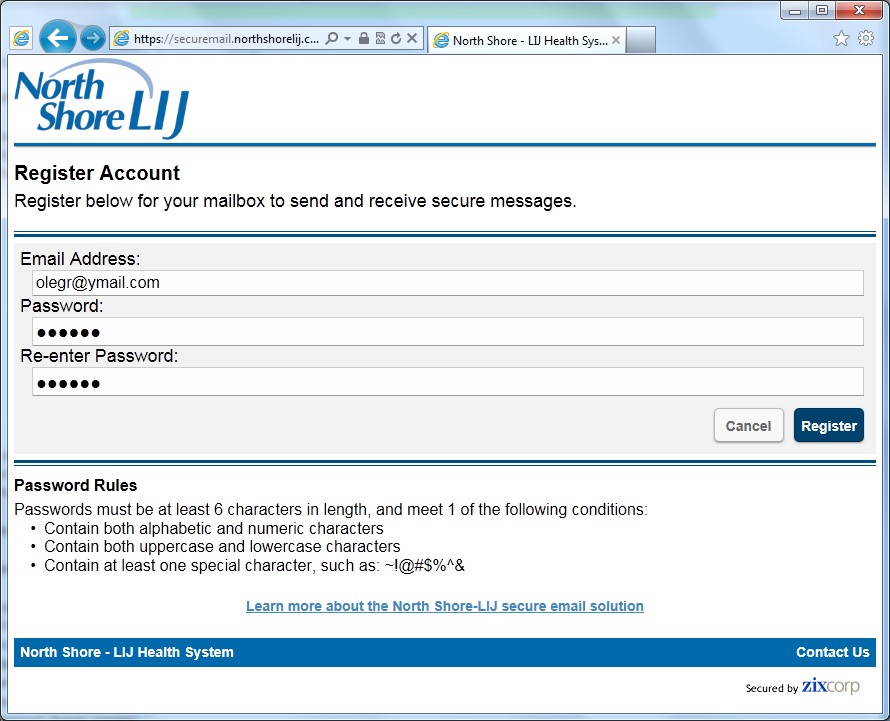 Once registration is completed, your message will be displayed. You can view/delete/save or reply to the message, view attachments or return to your inbox.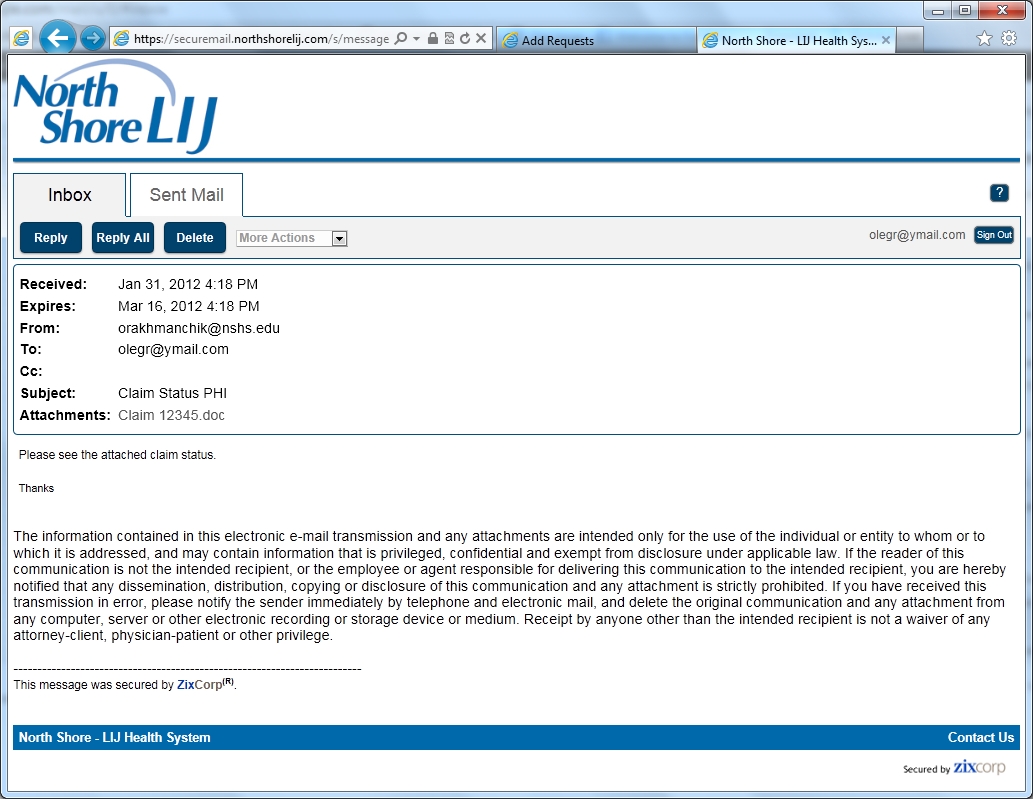 The Secure Email Message Center Inbox displays your secure messages.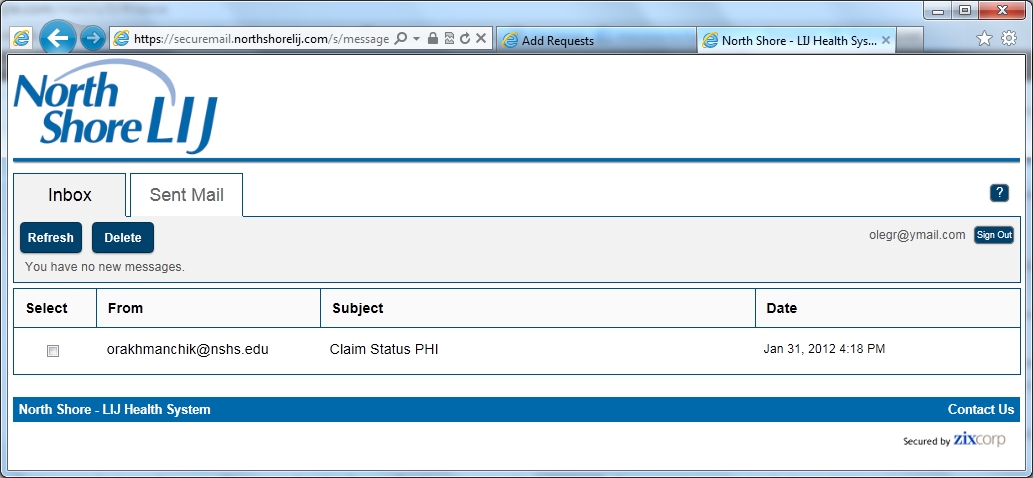 After the initial registration, you should only be prompted for your email address and password when logging into the portal to read and reply to messages. You can login to the portal at anytime by visiting the link at the top.
Messages will remain in the portal for 45 days until expiration.
Forgot your Secure Message Center password?

If you forgot your Secure Message Center password, the reset process is simple.
Click Reset on the portal login page
Enter your email address and your new password, click Reset
The Account Change Confirmation page will be displayed to let you know that an email was sent to you to confirm the reset
Login to your email account and confirm the change. You should now be able to login to the portal with your new password
Screenshots outlining all the steps are below: